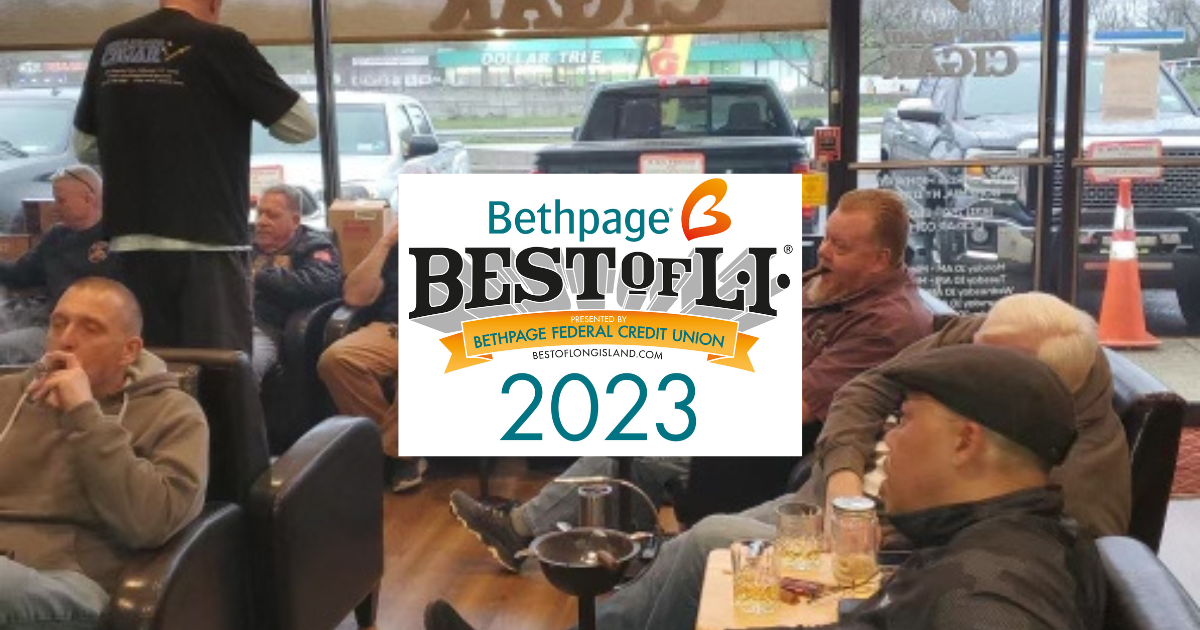 (Bohemia, NY – February 28, 2023) – Long Island Cigar is pleased to announce that it has been voted the Best Cigar Shop on Long Island in the annual Bethpage Best of Long Island competition.
The competition, which is now in its 18th year, invites Long Island residents to vote for their favorite businesses across various categories. The Best Cigar Shop category recognizes Long Island Cigar for its exceptional customer service, quality cigars, and welcoming atmosphere.
"We are honored to have been voted the best cigar shop on Long Island," said Joe Margiotta, one of the owners of Long Island Cigar. "Our team is passionate about providing our customers with the finest quality cigars and exceptional customer service, and we're thrilled that our efforts have been recognized by the Long Island community."
Long Island Cigar has been serving the Long Island community since May 2021, offering a wide selection of premium cigars, accessories, and a comfortable lounge area for customers to relax and enjoy a smoke. Long Island Cigar is located in Bohemia off of Sunrise Highway. The lounge offers 70 comfortable seats, a 180 square foot walk-in humidor, 10 high-definition televisions, ample parking, and state-of-the-art ventilation.
"We take pride in being a part of the Long Island community and providing our customers with the best cigar experience possible," said Margiotta. "We look forward to continuing to serve our customers for many years to come."
For more information about Long Island Cigar, please visit our website at licigar.com.
###
About Long Island Cigar
Long Island Cigar is a premier cigar shop located in Bohemia, New York. Long Island Cigar is the largest cigar lounge on Long Island with 70 comfortable seats, and a 180 square foot walk-in humidor stocked full of premium cigars to suit any preferences. They offer membership packages, private bookings, personalized cigar orders and monthly events. Learn more at licigar.com.